Front Cover and Pilot Bearing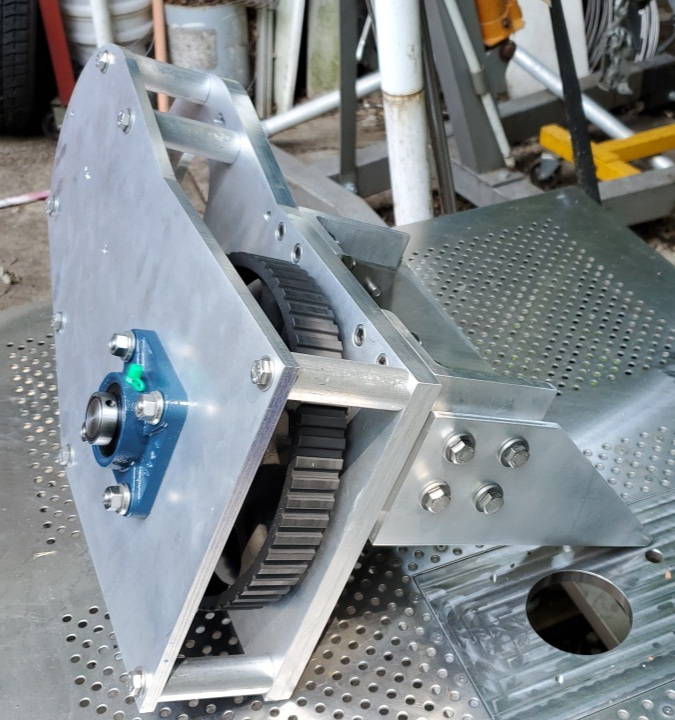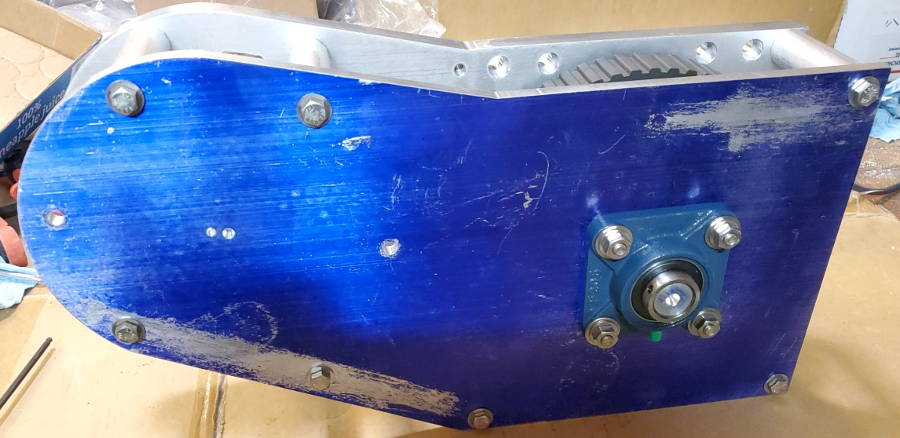 edrive_shaft_components_drawing.png
At the forward end the output shaft extends through the front cover (made from 3/8" aluminum) and fits into a pilot bushing mounted to the front cover. The pilot bushing is self aligning and there is some play in the mounting that allows it to be positioned concentric with the shaft. After the drive unit is assembled but before the drive belt is tensioned, the pilot bushing is tightened in place. I wasn't sure this pilot bushing would be needed but after installing it the run-out of the shaft was reduced from .005" to a bit better than .001".
The front cover is a 3/8" aluminum plate secured to the mounting plate with long bolts through stand-offs. The cover protects the belt and provides a mounting for the pilot bearing.
There's a photo here of shaft with all the parts on it.